This photo, taken by #Moonbird of
, captures the current situation in the Med: State and non-state actors are a few meters away from over 50 people at risk of drowning but decide to let them adrift. Europe's politics of deterrence is shameful – don't let them drown!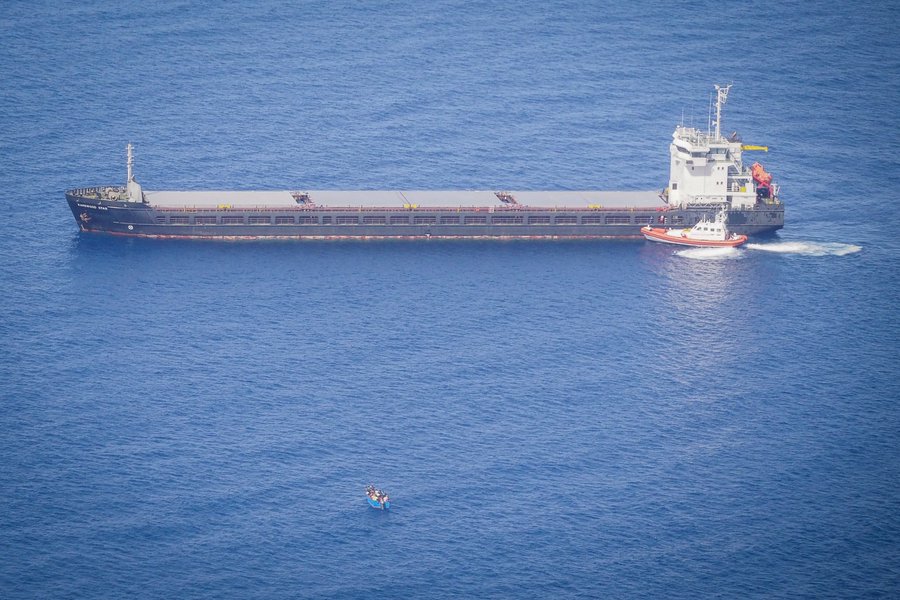 11:12 vorm. · 14. Juli 2020
:::::
13.07.2020:
This evening #MoonBird spotted the boat in distress again. This time the Italian coastguard was not there anymore. Why were these people left in distress, at risk of drowning? We don't have contact anymore. The Italian CG failed to rescue them, at least coordinate a rescue now!
In the afternoon, we spotted the boat again south of

#Lampedusa

next to a cargo ship & a

@guardiacostiera

rescue boat. When we returned hours later, the Italian Coast Guard was gone and the people were still on the boat in distress. They need to be rescued NOW!
Italienische Küstenwache und Frachter retten nicht, sondern fahren weg